Welcome to Our Chapter
Jack and Jill Inland Empire Chapter
Celebrating over 85 years as a nationwide organization
ABOUT
Achieving Excellence | Inspiring Greatness | Motivating Youth to Lead and Serve | Philanthropic Giving
We are the proud recipients of the 2016-2017 Jack and Jill Foundation Reading Corner Grant. We are proud to partner with Jack and Jill Foundation,  Making Hope Happen Foundation and Jones Elementary School.  The assistance received from the Reading Corner Grant will allow Jones Elementary to make a difference through literacy support for K-3 students of Jones Elementary School in the San Bernardino City Unified School District (SBCUSD). We are so excited to get started!
We believe that Literacy has the ability to change lives.
In the Beginning
The late Marion Stubbs Thomas founded Jack and Jill of America, Incorporated on January 24, 1938 in Philadelphia, Pennsylvania. Twenty mothers came together to discuss creating an organization to provide social, cultural and educational opportunities for youth between the ages of two and nineteen.
In 1946, ten chapters were involved in the national restructuring process. Constitution and bylaws were drawn up and the organization was incorporated under the laws of the state of Delaware.
Today, Jack and Jill boasts over 230 chapters nationwide, representing over 40,000 family members. Each chapter plans annual programming activities guided under a national theme. Through service projects, Jack and Jill of America creates a medium of contact for children to stimulate their growth and development.
"To us as mothers, it [Jack and Jill] has become a means of furthering an inherent and natural desire …to bestow upon our children all the opportunities possible for a normal and graceful approach to a beautiful adulthood."  Marion Stubbs Thomas
If you have an interest in learning more, we hope you will reach out soon.
More information about our national organization can be found at www.jackandjillinc.org.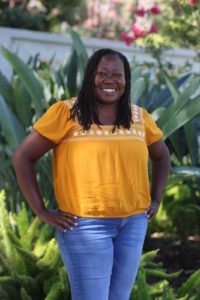 Welcome to the Inland Empire Chapter of Jack and Jill of America Website
Thank you for visiting our website!  We hope that you are able to find information that will assist you in learning more about the Inland Empire Chapter of this amazing National Organization of Mothers.
At the core of who we are, is the intention and focus to develop the next generation of African American Leaders. We wholeheartedly believe that to serve is to lead.
Each program year brings new educational, cultural, and civic programming for our Families and Communities. We believe programming is the heart of our organization, as it provides avenues to serve, learn, and grow.
We look forward to hearing from you.
Best Regards,

Katina R. Napper
Inland Empire Chapter President